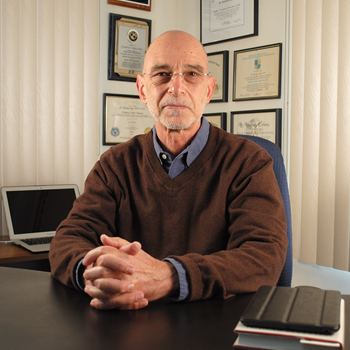 Harvey Cohen received his Ph.D. in Human Factors/Ergonomics from North Carolina State University in 1972, being awarded both doctoral and post-doctoral research fellowships with the National Aeronautics and Space Administration (NASA) at the Langley Research Center in Hampton, VA. He later became a senior research scientist with the National Institute for Occupational Safety and Health (NIOSH) in Cincinnati, Ohio prior to forming his own ergonomics safety research and consulting firms in 1977.
Dr. Cohen is board certified in both ergonomics and safety, and is a fellow of the Human Factors and Ergonomics Society in the U.S. and the Institute of Ergonomics & Human Factors in the United Kingdom. He is a founding member of the Board of Certification in Professional Ergonomics (BCPE) and is a member and/or scientific contributor to several standards committees, including ASTM F15 Consumer Products and ANSI Z535 dealing with safety signs, product warning labels, and collateral materials such as operator and user manuals. Dr. Cohen is the U.S. ANSI representative and designated expert to the International Standards Organization's committee on accessibility and usability of products and facilities by older persons and the disabled. He has also held several appointments as Adjunct Professor in graduate schools including the University of Southern California and San Diego State University.
Dr. Cohen has written over 150 scientific publications in the ergonomics and safety fields and is frequently called upon to provide forensic consulting and expert witness services in accident litigation cases. Dr. Cohen specializes in premises, products, commercial, transportation, recreational and workplace accident causation and analyses resulting in fatal injuries and other catastrophic losses.
This email address is being protected from spambots. You need JavaScript enabled to view it.